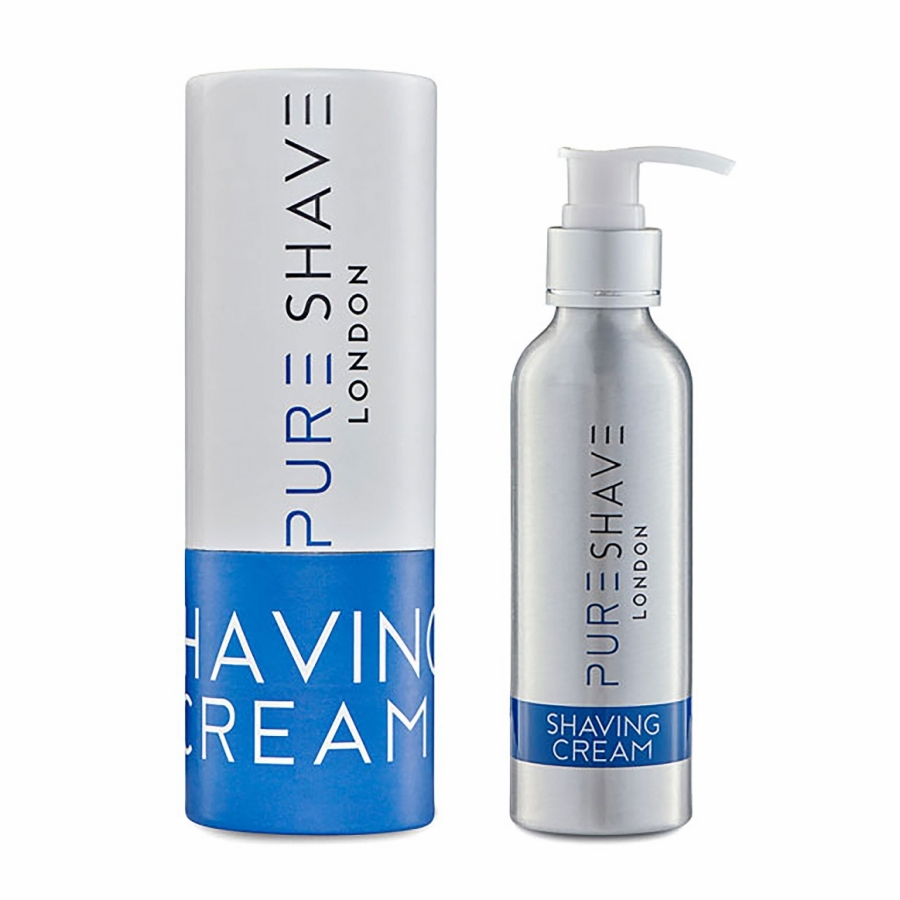 Important: We will refill your container (left on your doorstep) if there is any difference in what we refill to what you ordered, you will be refunded/charged the difference.
---
Light, versatile, fragrance free shaving cream. Specifically developed to virtually eliminate razor burn and razor rash. 150ml fillable bottle.
To Foam or not to Foam, the choice is yours!
This cream can be used simply as a cream or if you like a more traditional approach, mix some of the cream with a small amount of water and a shaving brush and you get an amazingly thick luxurious foam, ideal for the purist.
The shaving cream is based around coconut and sweet almond oils. All the ingredients are natural and most importantly it is SLS free.