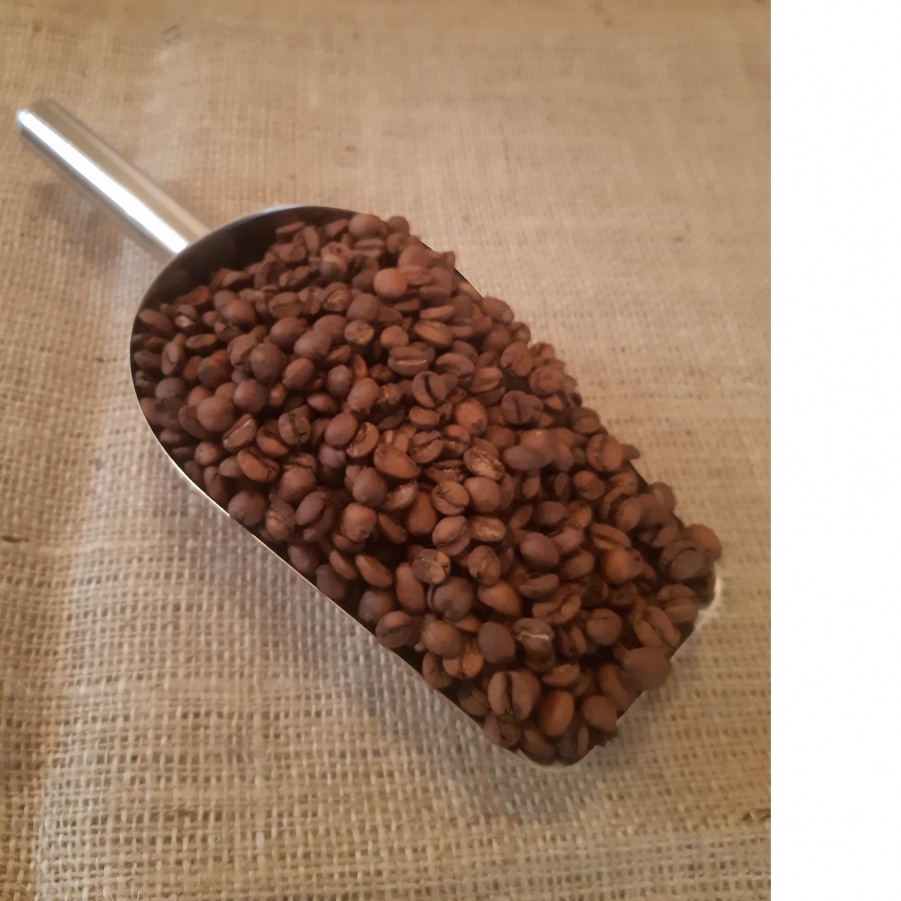 Rainforest alliance, whole coffee beans with flavours of chocolate, nuts, rum raisin, gentle citrus acidity and smooth creamy body.
CERTIFICATION: Rainforest Alliance.
SINGLE SOURCE: Finca Fazenda Pantano
ALTITUDE: 1150m
This coffee comes from a farm called Fazenda Pantano close to the city of Patos de Minas.
300Ha of the 550Ha farm is allocated to natural forest reserve which is an epic 6 times Brazil's legal requirement.
The farm uses honey based insecticides for certain pests. They support local schools and fund training for staff.
ALLERGEN STATEMENT:
Our products are prepared and stored in the same facility that prepares foods that contain the following allergens:-
Soya, wheat & gluten, celery, eggs, Lupin, milk & dairy, fish, crustaceans, molluscs, mustard, nuts, peanuts, sesame seeds